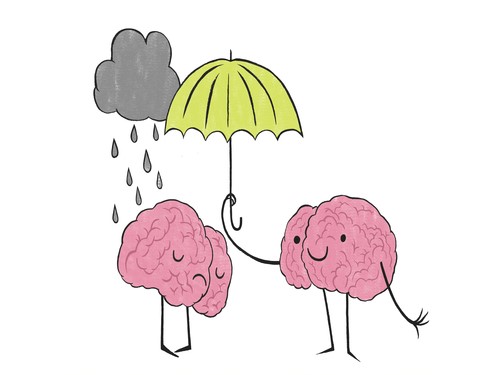 In regard with the Covid 19 outbreak, a lot of stress and worry has followed among people of all ages and especially students. We as an Organization who associate with students of ages from 14 to 20, we are also very concerned about the well-being of our students' hand in hand with their mental health. Having a smart mental state means that feeling positive, and having the ability to address everyday pressures, and ready to sort and maintain healthy relationships. But due to the uncertainty of education, situation or even life has created a lot of a stress and increased levels of anxiety among students.
Being stressed about education and life can be the biggest worry, instead make education a priority and work towards building a mindset to passionately attend all classes and make sure to follow up with your work regularly. This will keep you less concerned about your education,
take breaks from watching, reading, or listening to news stories, including those on social media about Covid 19. Hearing about the pandemic repeatedly can be upsetting.
Take care of your body.
Take deep breaths, stretch, or meditate occasionally.
Try to eat healthy, well balanced meals.
Exercise regularly.
Get plenty of sleep (7-8 hours)
Use a blue light filter or computer glasses while studying, the anti-reflective coating on computer glasses helps reduce the glare and thus reducing the strain on your eyes.
Connecting with family members or friends by talking with them can reflect a lot of positivity in your day. You will also be able to share your concerns and feelings/ worries with them. This will give you assurance and the mindset to get through this.
Practice open communication with the people around you, this will reduce your feelings of loneliness and anxiousness. Constantly take small breaks from studying or working as this will refresh your mind and prolong the period of concentration.
Building a fixed routine will build a habit and leave less time for worry and overthinking. Add foods like eggs, yogurt and dark chocolate in your food as these are foods that help with anxiety in all ages.
Lastly, trust your process and think positive.
We want to acknowledge your efforts and strength, keep going.