Who We Are
Platinum Business Academy is a registered tuition provider for London Ordinary level and Advanced level classes for both the Cambridge and Edexcel stream. We have been operating for the last three years having produced many Sri Lankan and World prize winners. Currently operating in two branches in Sri Lanka at Kohuwala and Wattala.
We conduct the following subjects:
Accounting, Business studies, Economics, Mathematics, Physics, English, Chemistry and ICT.
What We Do
We provide students a comprehensive program and the option to study the ordinary and the advanced level either on a part-time basis on weekday evenings or on a full-time basis on weekday mornings. We have over 500 students each intake per year.
Platinum Business Academy is recognized as the number one tuition provider for the Ordinary and Advance level, having produced the highest numbers of A stars and A grades, World Prize Winners & Sri Lankan Prize winners.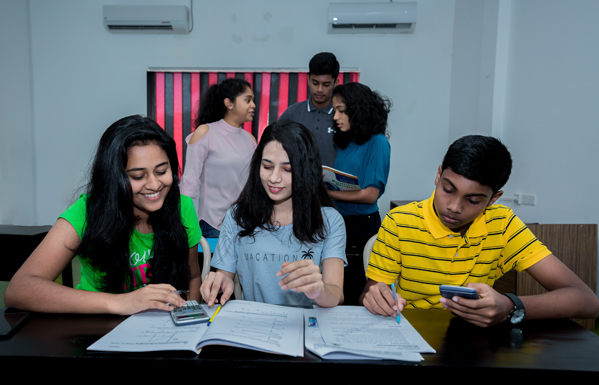 EDEXCEL/CAMBRIDGE O/L & A/L CLASSES
Natalie Yaseen
Student
Sir Wasim never failed to connect the syllabus with the economic events taking place nationally and globally. Not only did it make the subject easier to understand, it also gave us the knowledge and ability to assess real world situations which moulded us into becoming well-rounded students.
Abdullah Cader
Student
Perfect place to learn for London O/L s & A/L s. Lecturers are friendly and effective, makes it easy to understand. Simply, no need to attend school when we're in Platinum.
Rasheef Rashad
Student
Lectures are nothing short of amazing. It's not just teaching for them, they create a personal bond with every student hence forcing us students to want to not disappoint them.